Free Distance Learning Courses for Teachers
OnRamps, a signature initiative of The University of Texas at Austin, has a long history of supporting distance learning and professional development for teachers through its unique dual enrollment model. In this academic year, OnRamps will continue to help Texas teachers and their students, now nearly 40,000 strong, advance their instructional knowledge and prepare for college. The expected result? If history is any indicator, OnRamps instructors and students will develop the skills, knowledge, and mindset for college and career success.
If you are not affiliated with OnRamos, not a problem. OnRamps has extended its services this summer by establishing the OnRamps Distance Learning Catalog, a series of professional development modules designed to support all middle and high school teachers as they navigate remote and hybrid classrooms this fall in the face of the COVID-19 pandemic.
Dr. Jennifer Porter, managing director of OnRamps, recently joined Cory and Brian for an episode of What's Up Wednesday to talk about the Catalog and how it will help teachers design and deliver effective, equitable, and engaging distance learning to students.
What is the Distance Learning Catalog?
The OnRamps Distance Learning Catalog is a comprehensive series of online professional development modules that equip middle and high school teachers with the skills and pedagogical knowledge needed to teach in distance or hybrid-learning environments.
"This is a timely and powerful offering that our University is pleased to make in service of our great state," said The University of Texas at Austin's interim President Jay Hartzell. "By providing resources to assist Texas middle and high school teachers with distance learning, we not only help them and their students navigate the pandemic, we also help those students continue to receive a high-quality education. This will ensure that they don't miss a beat and continue to thrive now and in the future."
Distance Learning about Distance Learning = Learning while doing
Through participation in the modules, educators will receive feedback on their learning based  on  competencies  related  to  distance  learning. All  modules  are  self-paced  and feature downloadable materials for educators to utilize in their own classrooms. Teachers who  complete these  modules will meet  requirements  for  both  synchronous  and asynchronous modalities and will be awarded one hour of CPE credit per module.
As Dr. Porter discussed with Cory, "we know teachers are so busy. So in each of these modules the teachers are actually creating or building things for their own classroom. And, through that experience, they are also experiencing their own formative assessment. So there's a little bit of wearing both kinds of hats at the same time throughout the modules so [teachers] have both the experience [as a distance learner] and the opportunity to create [useful materials] at the same time."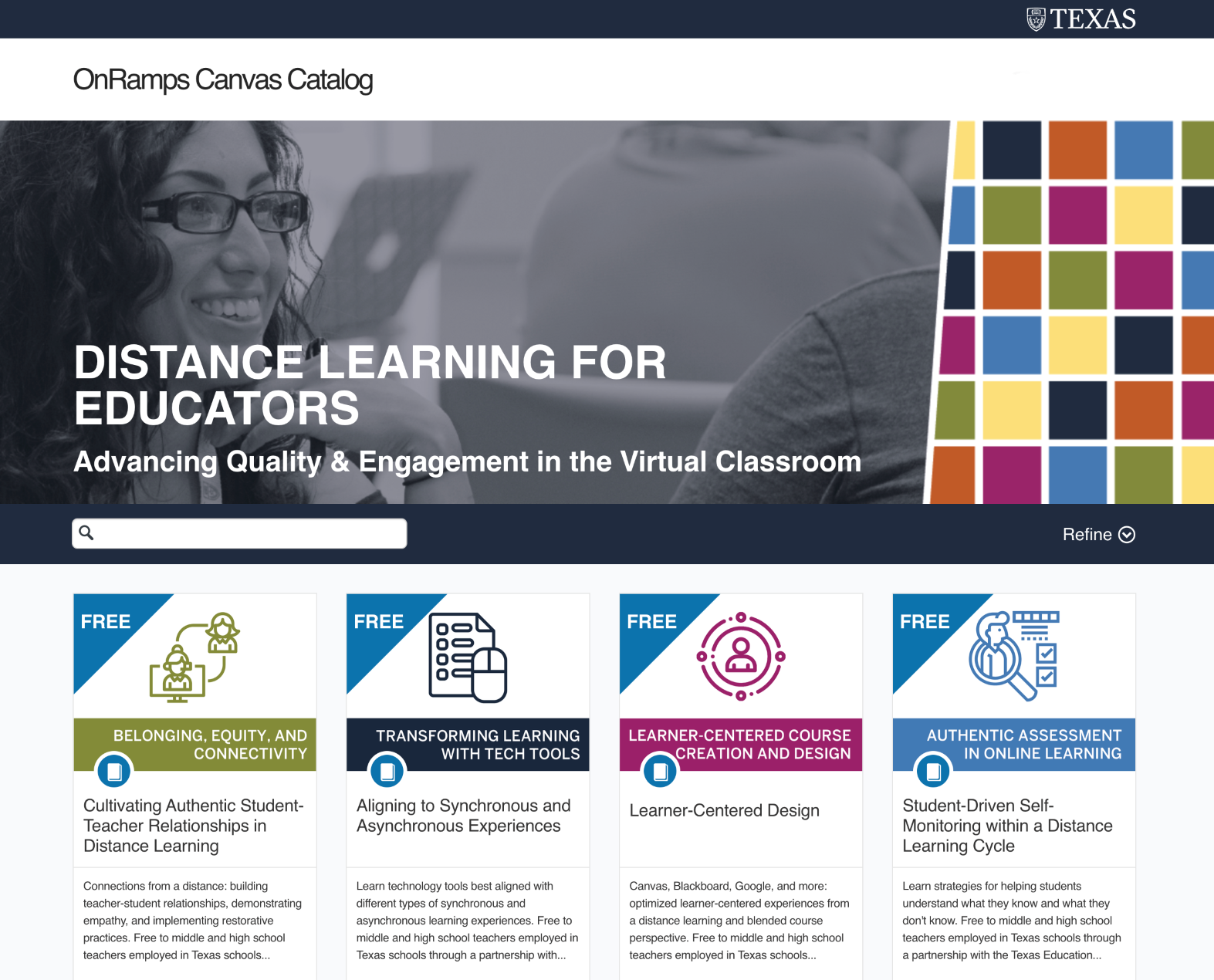 Free Distance Learning Course Topics
In partnership with the TEA, OnRamps is offering the following courses for free to all Texas middle- and high-school teachers: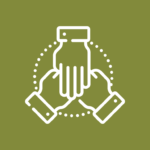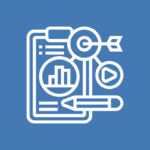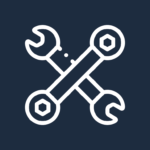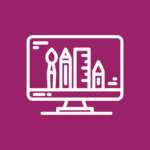 Click here to view and download detailed descriptions of each course
Accessing these Distance Learning courses
Go to onramps.catalog.instructure.com to register and select the modules that best fit your needs. They are organized by four core themes on belonging, learner-centered design, technology tools, and delivering assessments online with fidelity. Click on the blue "Enroll" button and provide the requested information, (your district-affiliated email
Address is required to participate). A link will be sent to this email. Follow it to create a password and complete the registration process.
Click here to view the full distance learning catalog
"Our extensive history and success in distance education and professional learning and development allowed us to recognize a need and desire for tested and evidence-based remote  instructional  methods  that  we  could  provide  Texas  teachers  to  continue  their critical  work  with  students,  regardless  of  modality,"  said  Porter.
"We  recognize  the  significant  challenges teaching  in  the  current environment  has  presented  teachers  and  are  eager  to  support educators and  districts during these uncertain times."