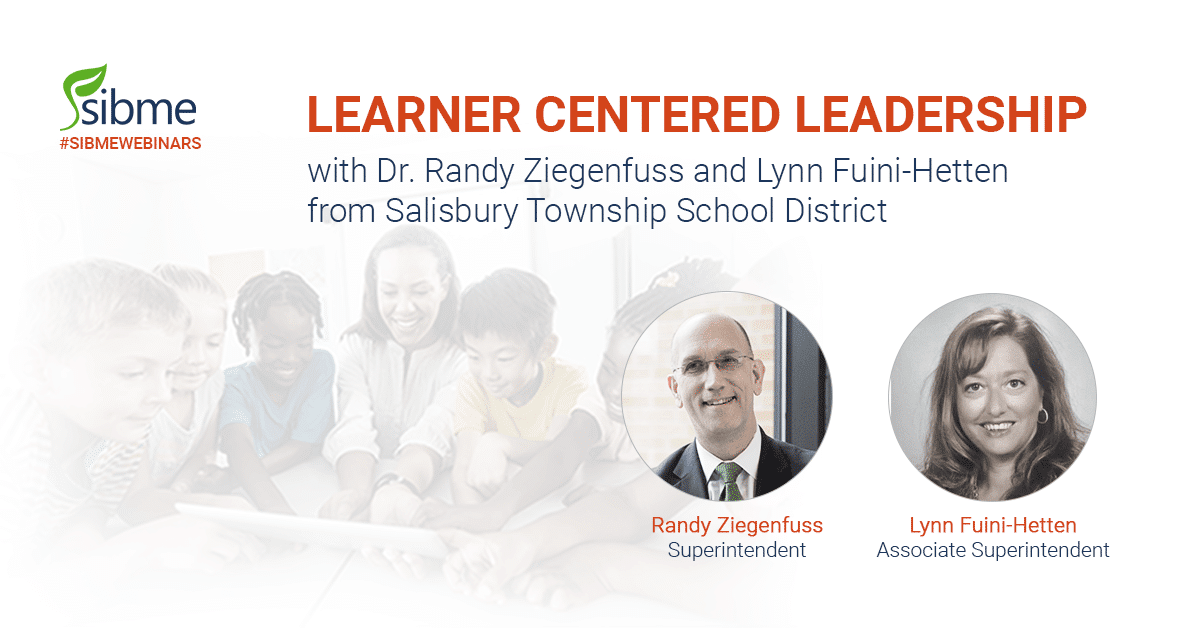 Join us for a conversation with Randy Zeigenfuss and Lynn Fuini-Hetten to learn how innovative districts are putting learners at the center of student and teacher growth. Asking teachers and leaders to transform their practice from school-centered to learner-centered can create a healthy relationship to risk taking.
Learn how to: Create the conditions and provide the resources for teachers to take risks and try new practices with the help of their learners.
Watch Now in the Sibme Learning Center
Randy Ziegenfuss currently serves as Superintendent in the Salisbury Township School District. Prior to his current position, Randy was a classroom teacher, Department Chair, Technology Integration Specialist, Director of Technology and Assistant Superintendent. Randy is also Clinical Adjunct Professor of Education at Moravian College, teaching courses in inquiry, assessment and technology in the undergraduate, graduate and principal certification programs. He also serves as an adjunct in the Ed.D. program at Delaware Valley University. He graduated from Moravian College with a B.Mus. degree, earned his M.A. from Teachers College, Columbia University in technology leadership, and an Ed.D. from the University of Pennsylvania in educational and organizational leadership. Randy has been a featured speaker at FETC – and is a contributing writer to the book Education Write Now: Top Strategies for Improving Relationships and Culture. Read Randy's blog WorkingAtTheEdge.org and listen to the podcast co-hosted with @lfuinihetten at TLTalkRadio.org.and ShiftYourParadigm.org.
Lynn Fuini-Hetten is the Associate Superintendent in the Salisbury Township School District. Prior to her work in this position, Lynn served as Supervisor of Instructional Practice, middle school teacher, instructional coach, instructional support teacher and assistant principal in the district. In her current role, Lynn is responsible for professional learning for all staff, supporting curriculum development, supervising the district's virtual learning academy (VAST), and managing federal programs. Lynn received a BS and an MS in elementary education from Kutztown University, principal certification from Penn State University, instructional technology certification from Kutztown University and completed the Letter of Eligibility from Wilkes University. Lynn is currently an adjunct at Moravian College's undergraduate and graduate programs and Carbon Lehigh Intermediate Unit's principal certification program.