SibmeNotes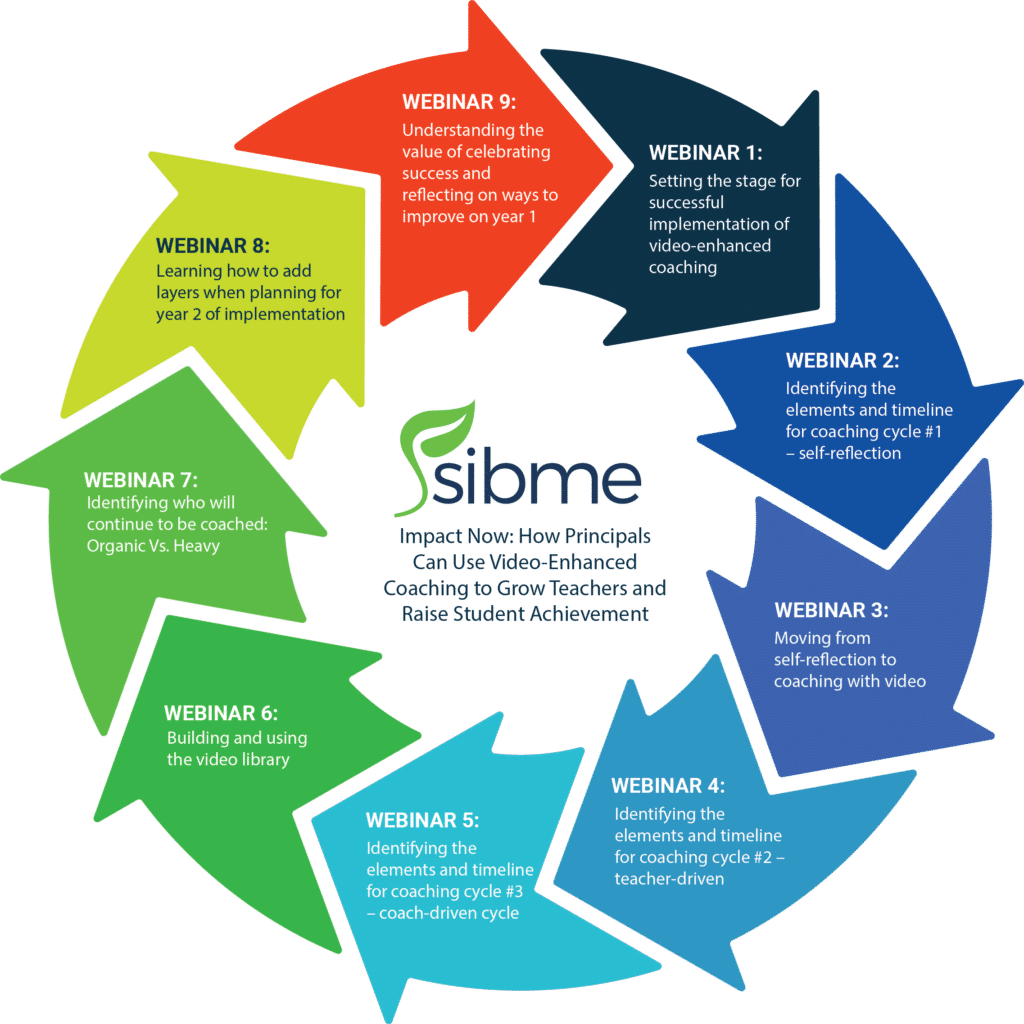 Webinar # 2: Using Video for Self-Reflection and Professional Development
Part 2 of our 9-part webinar series was August 1st. During the webinar Dr. Tonya Goree from Francone Elementary School discussed the ways in which she used Sibme's video-coaching platform to guide teachers through the process of self-reflection as a first step in professional development. This low-effort, high-impact strategy is a great way to get teachers comfortable with seeing themselves on video while simultaneously improving their effectiveness in the classroom.
This is part 2 in a 9-part series. Get access to all 9 videos in once place by clicking on the button below!
On-Demand Access
Highlights from Webinar # 2
If you don't have time to watch the full webinar, here are the highlights:
Dr. Goree uses video for self-reflection to:
Build Psychological Safety
Give teachers time to identify areas of strength and growth
Prepare teachers for their first pre-observation conference
Dr. Goree and her coaching team develop reflective questions for teachers to use as they view videos of their own practice. Teachers are given a 5-week window to record at least one 30-minute instructional video using the Sibme platform. They must then view the video and add time-stamped notes to respond to the reflective questions they are given.
Dr. Goree uses Sibme's analytics dashboard to "inspect what she expects." By inspecting analytics for each teacher, Dr. Goree knows that each teacher has recorded and commented on their video. Since teachers upload videos to the "My Workspace" section of their Sibme Account, no one can see the actual video but them. This helps to build psychological safety for teachers who have never seen themselves on video before. Sibme is the perfect solution for coaches and institutional leaders who want to monitor their expectations while creating a safe space for teachers to experience the vulnerability inherent in seeing themselves teach on video.
Want to learn more about how video-coaching improved student performance?
This cycle of self reflection had great results at Francone Elementary. Teachers were much more receptive to coaching conversations and video-observations. In fact, many teachers exceeded the expectations set for cycle 1, uploading multiple videos to watch themselves teach. The incremental improvement teachers made after the self-reflection cycle set teachers up for success as they worked with coaches throughout the rest of the year. And the campus results, speak for themselves.