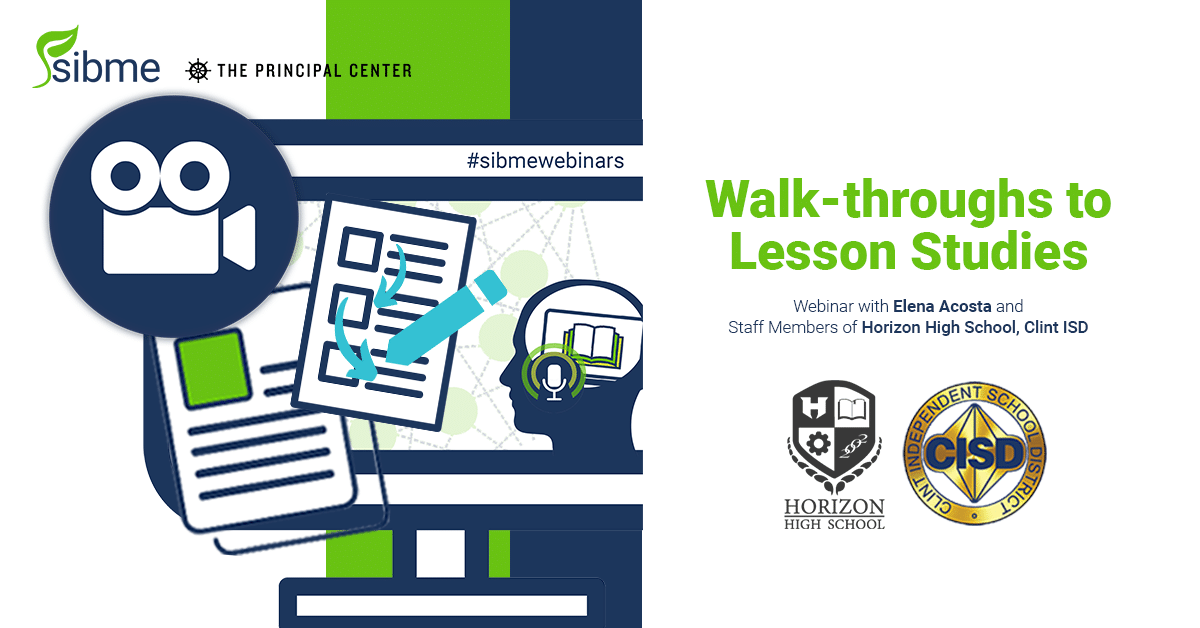 On-Demand Webinar: Better Walk-throughs and Lesson Study
Dr. Justin Baeder from The Principal Center hosts a panel discussion with teachers, coaches, and the admin team at Horizon High School in Clint ISD. If you're interested in improving the way you do administrator walk-throughs, this webinar will help you learn how this team accomplished the goal of evidence-based conversations that don't rely on the administrator's interpretation of what happens in the classroom. Capture meaningful evidence in walk-throughs to have a real impact. Changing walk-through protocols were just the beginning for the team at Horizon. Find out how they've spent the last year instituting a cross-departmental system of Lesson Study on their campus.
Watch Now
This webinar is one of several free courses available in the Sibme Learning Center. After watching the webinar, check out the other resources to help improve your walk-throughs and enjoy our full course on Lesson-Study!
Watch Now
Our webinar was hosted by Dr. Justin Baeder, author of the book Now We're Talking: 21 Days to High-Performance Instructional Leadership and founder of The Principal Center.