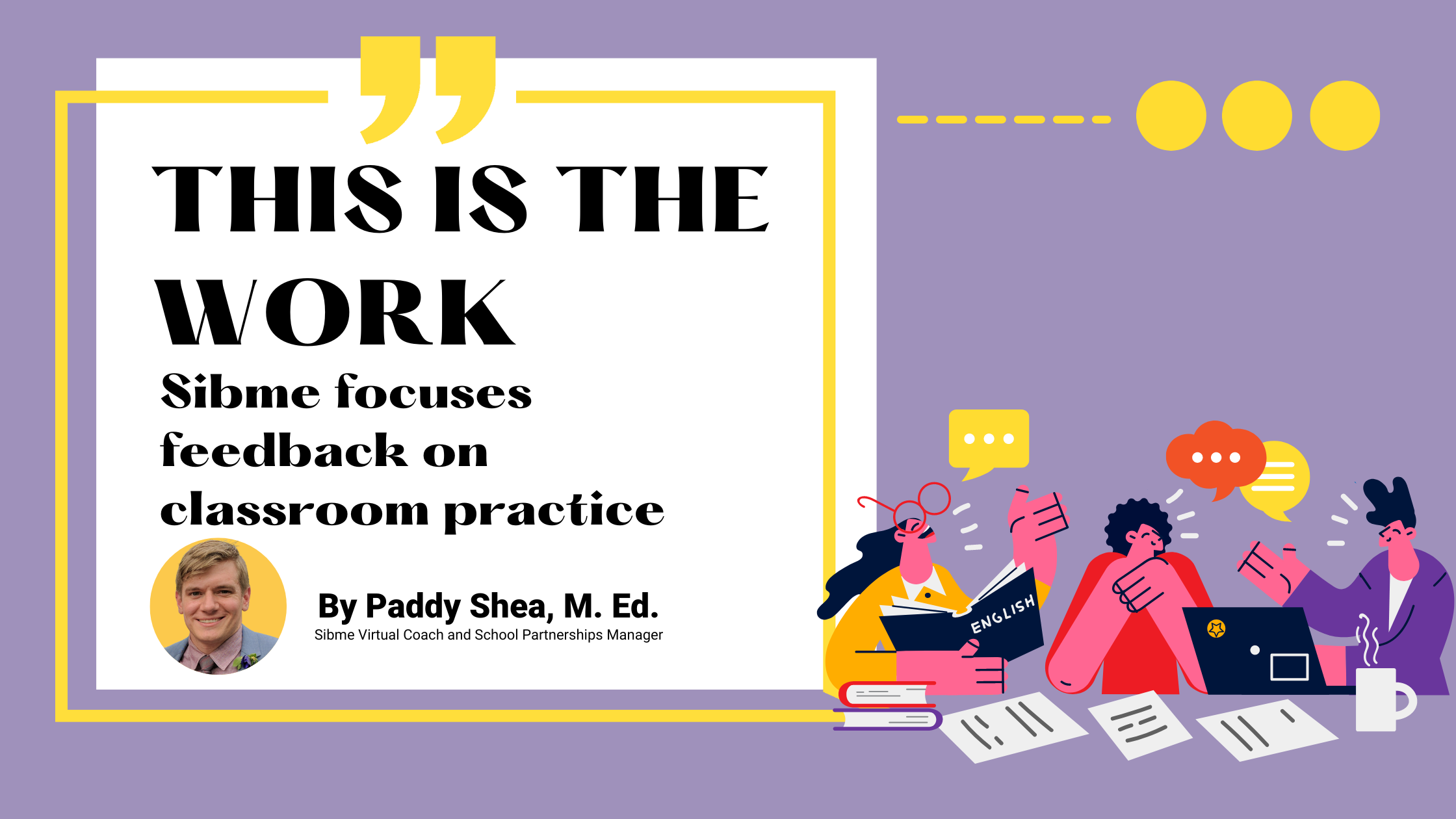 ESSA Defines Professional Development as Job-Embedded and Classroom Focused
So why do most schools still insist on stand alone workshops and in-person "team building"
Before the Every Student Succeeds Act outlined the qualities of substantial professional development for teachers, the law of the land was No Child Left Behind, which defined professional development as any "activities focused on enhancing teachers' understanding of academic subjects, and advancing knowledge of instructional approaches.
Under those broad parameters, almost any motivational speaker could target teachers and call it professional development. Thus I found myself in my school's library, sitting through a PD session focused on understanding the five love languages. Some enterprising educational consultant in rural Arkansas realized they could sell their session on Gary Chapman's book "The Five Love Languages: How to Express Heartfelt Commitment to Your Mate" to schools under the guise of "advancing knowledge of instructional approaches." Theoretically, we were to use some of the love languages to better communicate with our students, but the session quickly devolved into couples' therapy with my colleagues.
This was the kind of stand-alone, irrelevant professional development that ESSA was designed to discourage. Sibme's Professional Learning and Collaboration Platform–though it predates ESSA–is perfectly suited to provide the job-embedded, classroom-focused professional development that helps instructional coaches improve teacher quality.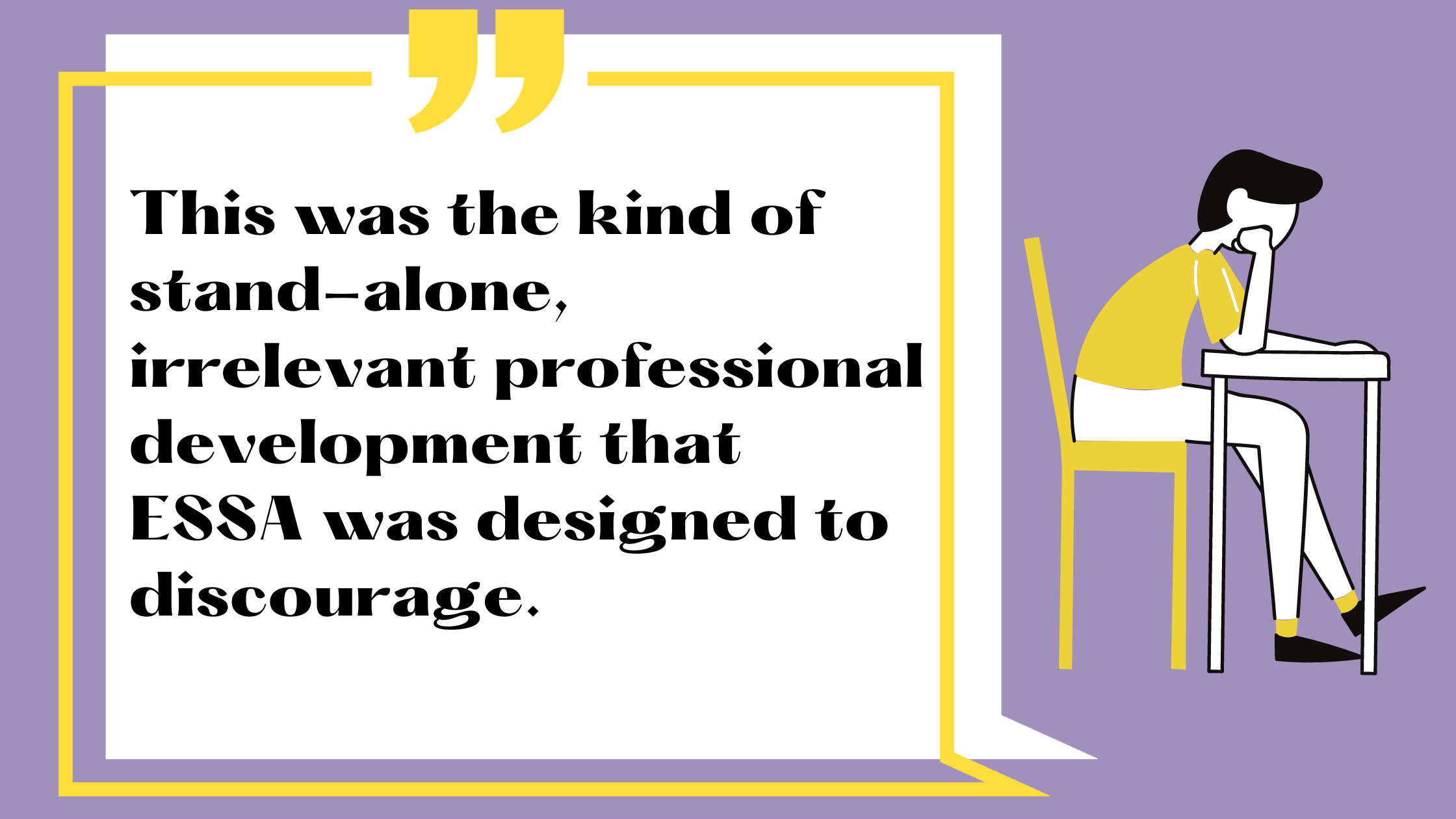 ESSA, at last, spells out eight qualities of quality professional development for educators: "The term 'professional development' means activities that… are sustained (not stand-alone, 1-day, or short-term workshops), intensive, collaborative, job-embedded, data-driven, and classroom focused" (S. 1177, Section 8002, page 295, paragraph 42).
Even pre-ESSA, Sibme's foundational functions–video recording, sharing, storage and time-stamped video commenting—embodied this call for job-embedded, classroom-focused professional development. For more than a decade, Sibme has focused educators and their coaches on their classrooms and fostered self-reflection. These functions also give coaches better tools to provide job-embedded feedback that leads to better teaching and measurable gains in student achievement. In short, even before ESSA required them, Sibme was empowering job-embedded and classroom-focused PD because those have always been what we know works.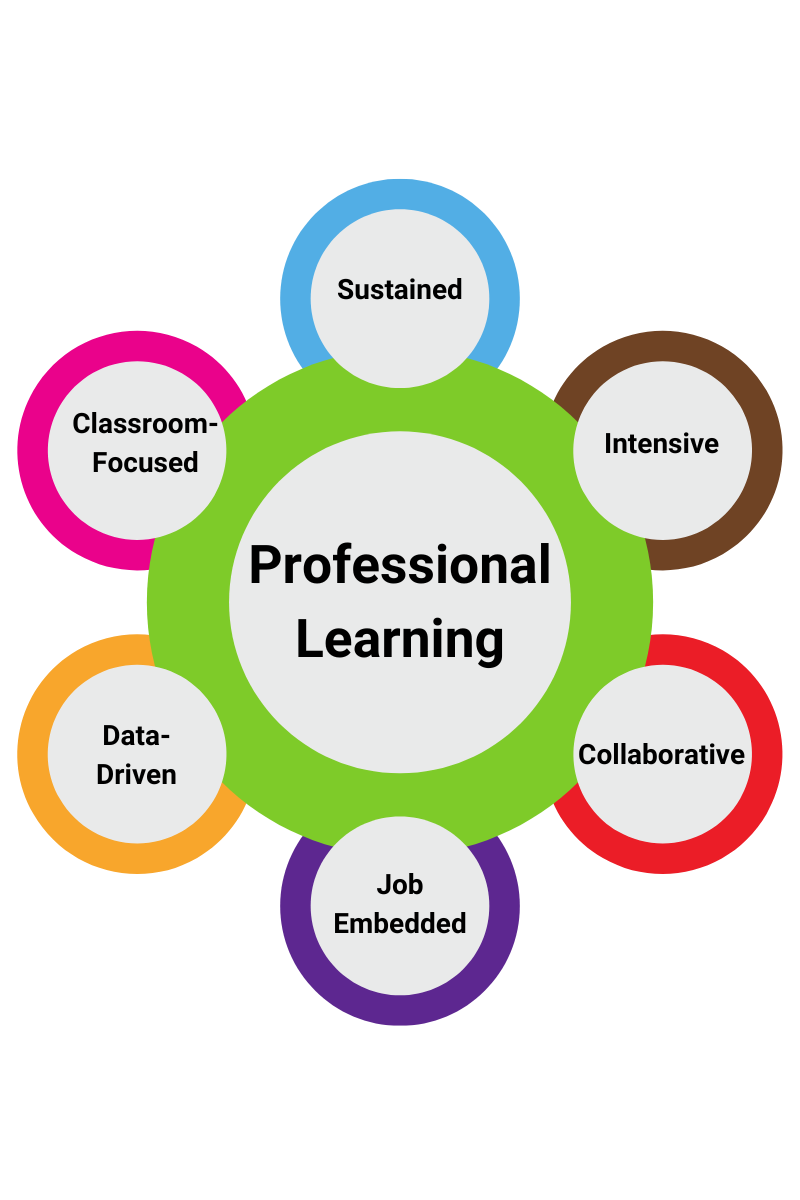 How it works
First, Sibme increases coaches' capacity to complete classroom-focused observations by virtualizing their time: Just set up a camera and the observation can occur asynchronously. Second, the video uploads even as it's recorded, and can be annotated with time-stamps and easily cropped or shared. So, coaches can share exemplary, job-embedded teaching techniques and feedback among teachers, every week.
Fundamentally, all our features–old and new–reflect our belief that seeing is believing (It's in the name: Seeing Is Believing Me). Teachers can now live-stream their class, so remote coaches can provide real-time feedback. They can record their screen for  asynchronous training, walking through complicated problems, and sharing their thinking as they plan lessons. Now that coaches and observers can @mention colleagues to effectively pull other teachers into the observation, increasing the classroom focus. Sibme most recently added face-blurring as an add-on, in order to provide more privacy for students.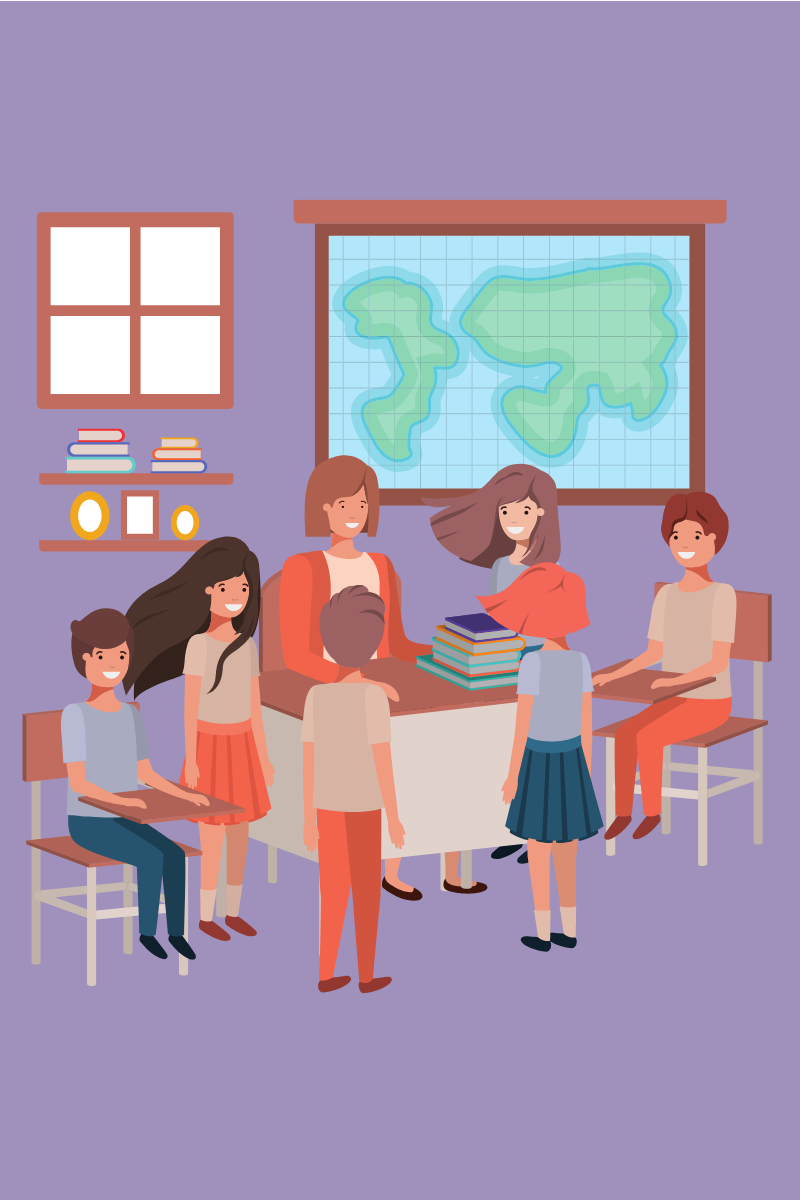 While the "love language" training was an extreme example, it's not the only way that PD time gets abused in schools. Teachers know a useless PD session when they see one, and school leaders know how hard it is to plan engaging PD. Too often, we default to administrative work, "team-building," or logistical updates during "Professional Development" time, at the expense of analyzing and practicing quality instruction. 
This busy work is neither job-embedded nor classroom-oriented. Because of its focus on video observation and feedback, Sibme orients teachers and leaders on the work in the classroom. In other words, our platform allows faculty to analyze game tape like a coach and her players, and to use video and other artifacts, including student work samples, to improve the dynamic skill of student instruction.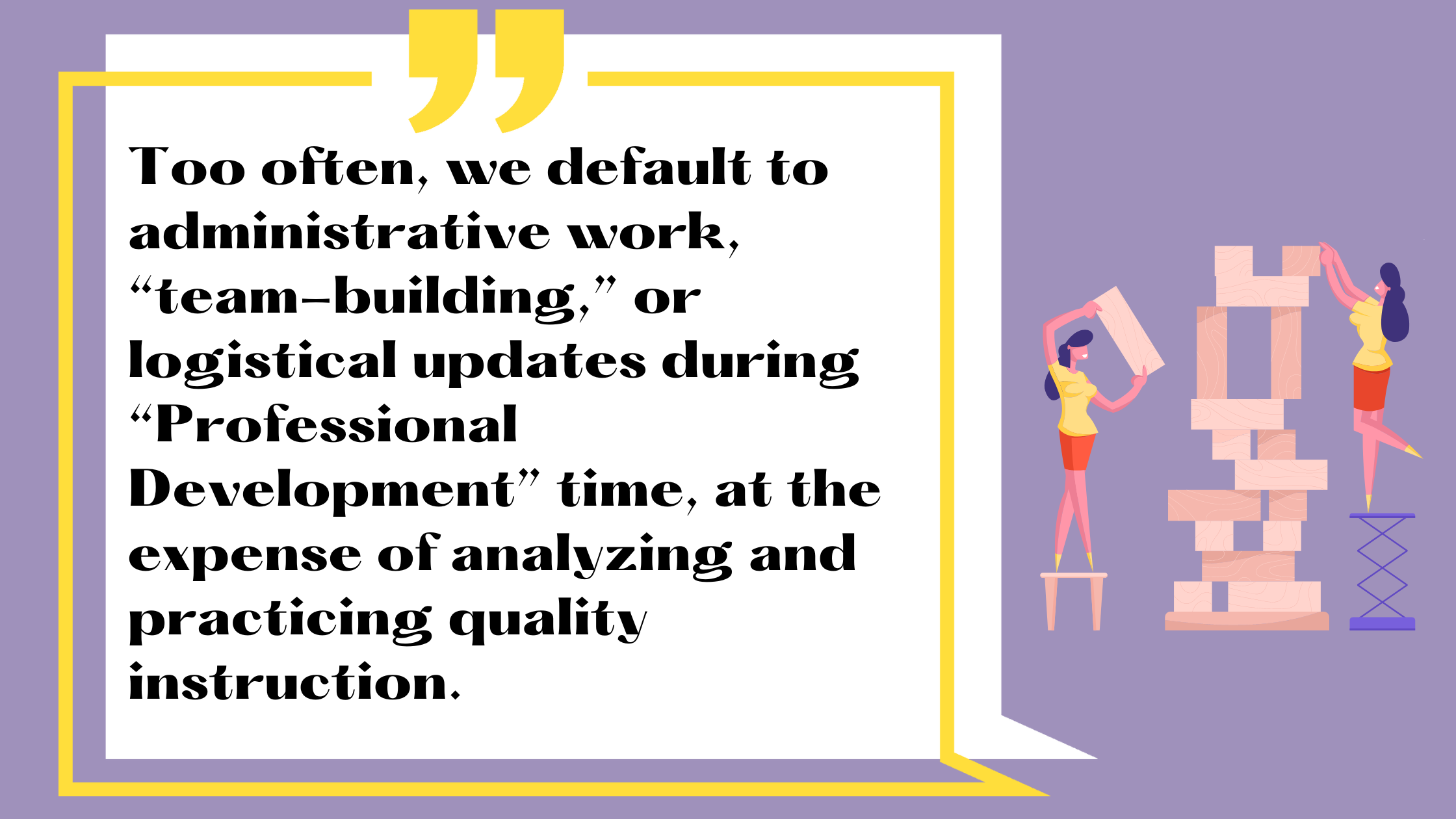 This is the second in a series of posts on how Sibme's Professional Learning and Collaboration Platform is exactly what schools need to achieve what ESSA defines as outstanding Professional Development. To learn more about how Sibme can help your school achieve PD that is job-embedded, classroom-focused, ongoing, and intensive, contact us today!