Sibme Live Has Arrived!
Here at Sibme we strive to continuously improve our products and services, which is why we're excited to share with our users the launch of Sibme Live, a private and secure livestreaming service.
Now, with livestream, in addition to using the platform to reflect, provide feedback, and have asynchronous conversations users can privately share their live lessons in real-time to their instructional coaches and peers from both the Sibme web and mobile apps with just a couple of clicks to get started.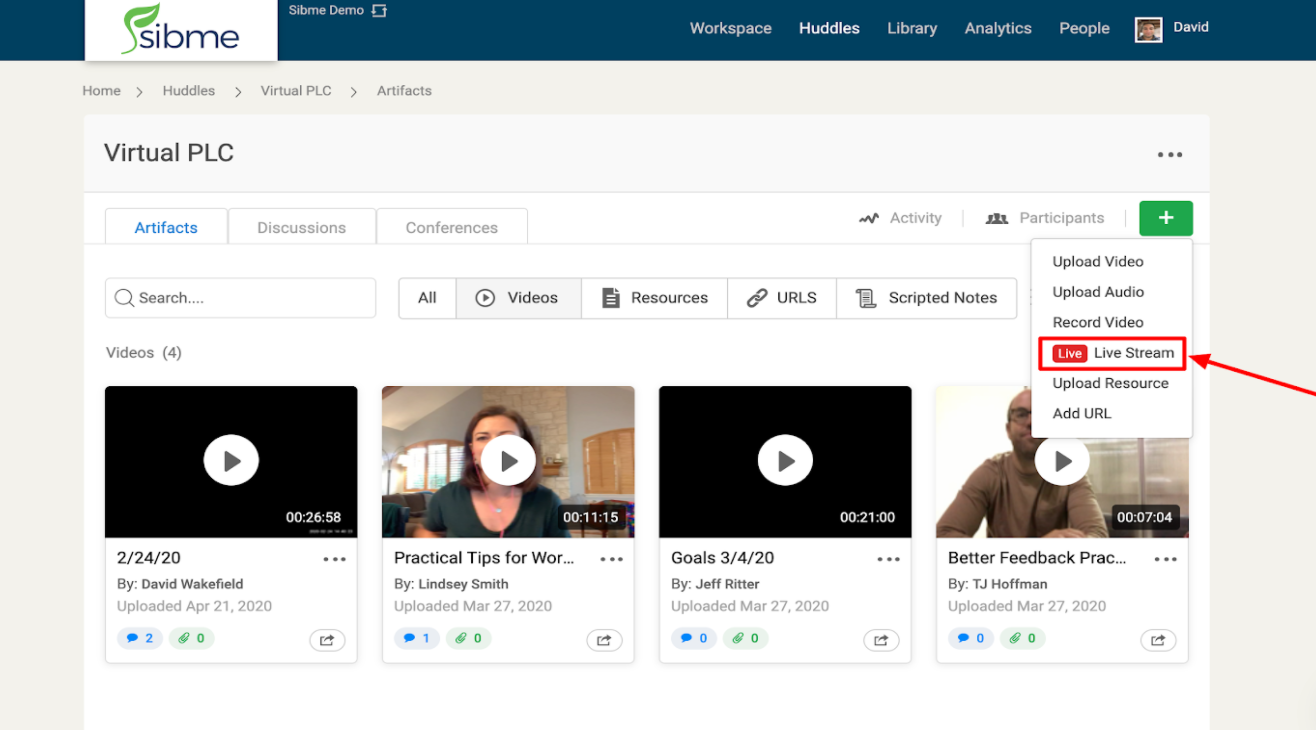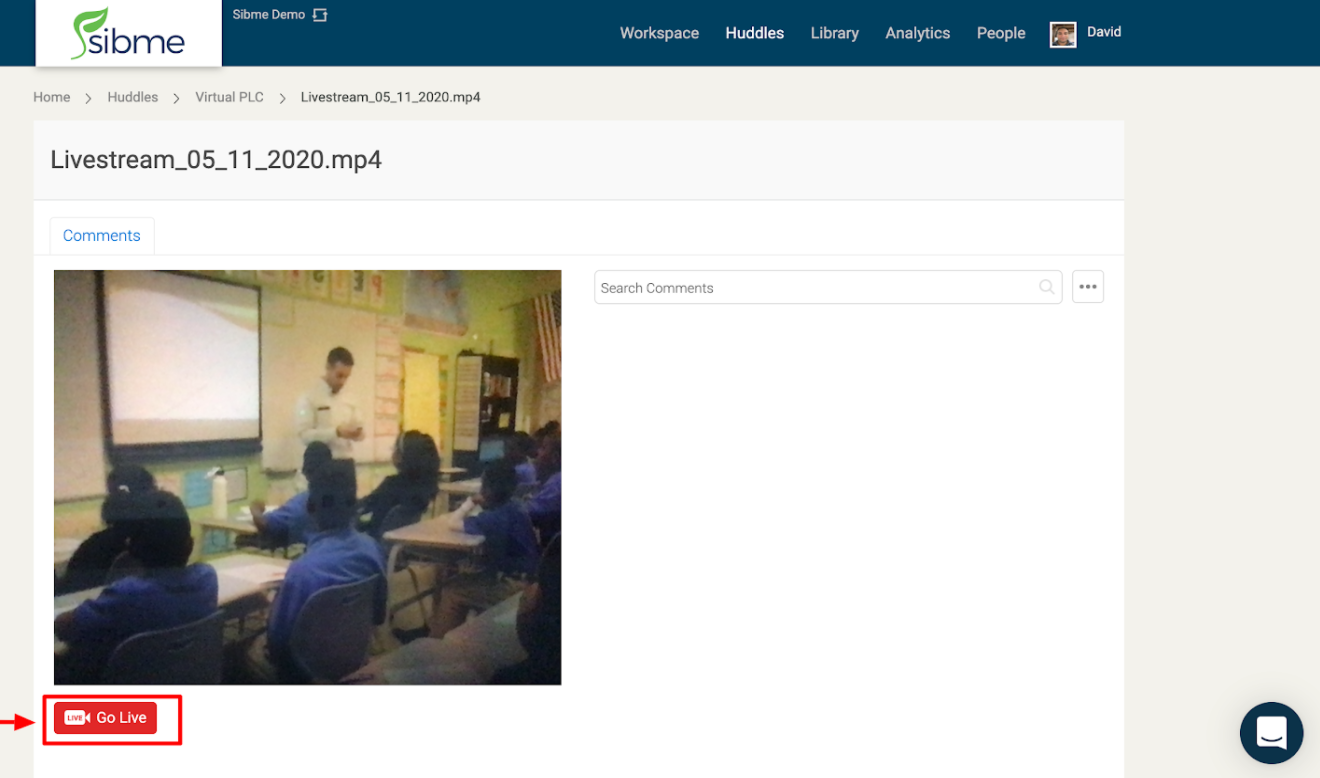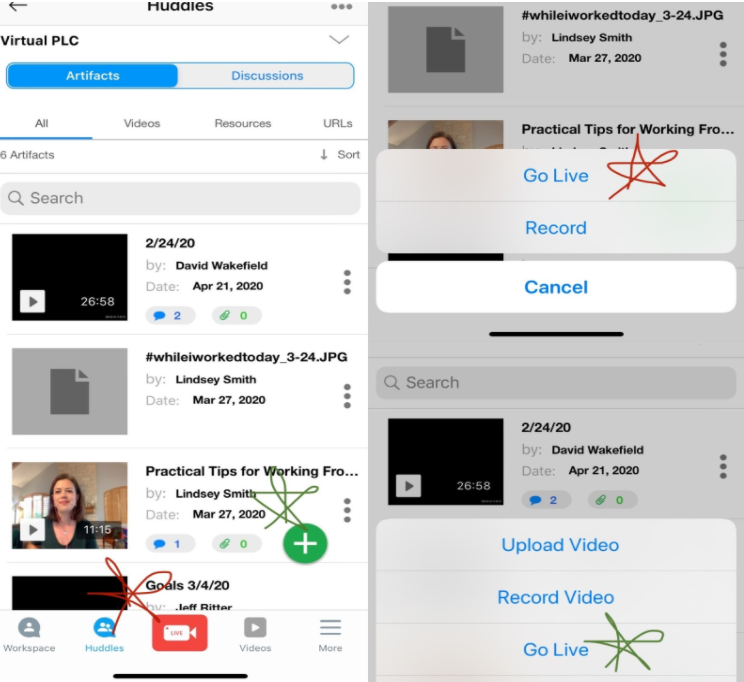 Today's milestone represents the next step in our efforts to change the way professionals learn at work and to make Sibme a safe place to learn and grow privately with your colleagues.  Rest assured, the videos you stream on Sibme won't be available to the public. Only authorized users who are participating in the same Coaching and Collaboration Huddles will be able to view and add comments to your stream. 
We even added a safety check option for the live streamer after they've finished livestreaming. If they're uncomfortable storing a recording of their practice or event to the Huddle they can choose to discard the live stream recording. If they aren't, they can save it to the Huddle for other participants to access at a later date.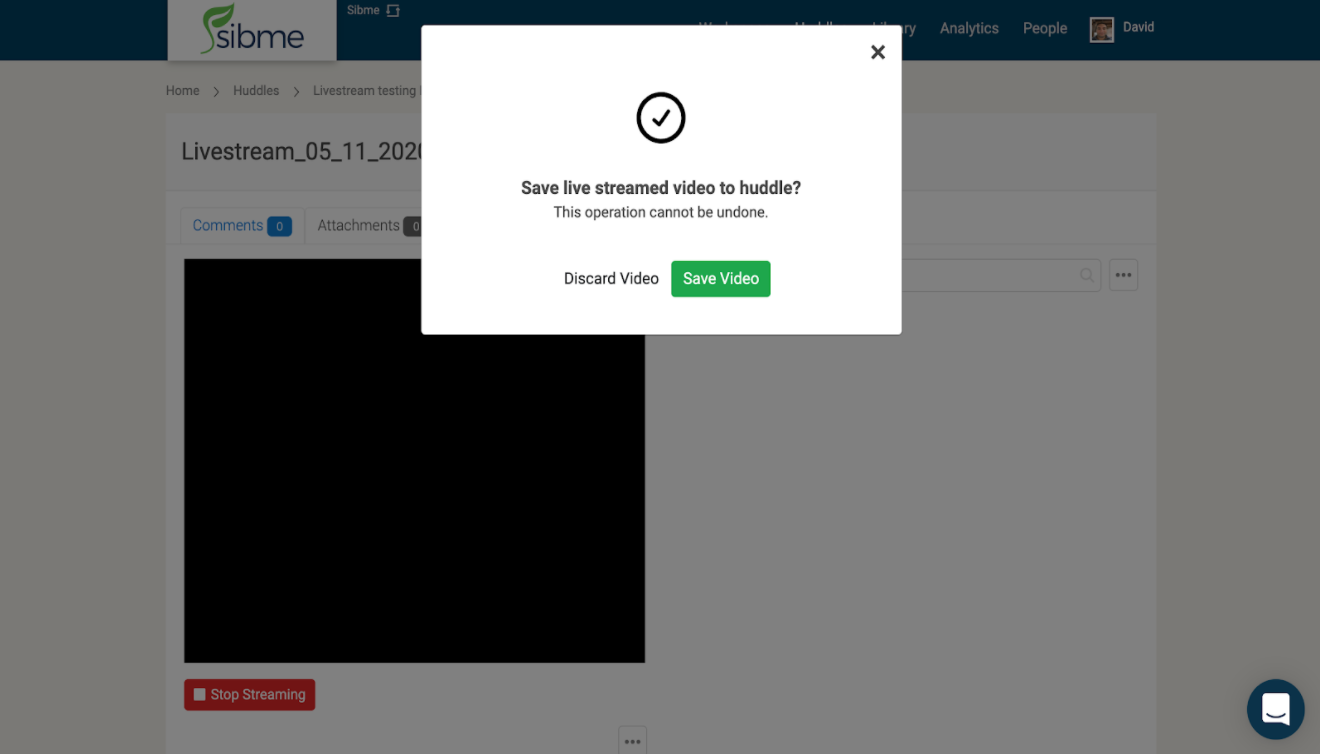 Use Cases
There are many possibilities to leverage Sibme Live in your account and the following is not an exhaustive list:
Live remote observations:

supervisors and instructors can cut down on their travel time and observe more student-teacher classrooms during their clinical practice.  Even if your student teachers cannot record and save videos of their classrooms in the school districts they've been assigned to, the scripted observation notes you type during the livestream will be saved to the Huddle.

Classroom observations in schools:

administrators, instructional coaches, and peer teachers can observe teachers' live in their Coaching Huddles without disrupting the dynamics of a classroom.  Most teachers and students act differently when outsiders observe their classrooms. If teachers are not comfortable recording their classrooms, they can choose to discard the recording but the observer's notes will still be saved to the Huddle. 

Remote bug in the ear coaching:

instructional coaches and mentors can provide real-time coaching through Bluetooth earbuds or a headset. 

Livestream morning announcements

to your faculty in a Collaboration Huddle while you're on the go from your mobile phone or from the comfort of your office. 

Livestream live events

in Collaboration Huddles to your faculty or parents who cannot attend the events in person.
The time has arrived for Sibme Live! For information on how to add Sibme Live to your account for the 2020-21 school year, please contact info@sibme.com