The New and Improved Video Library is Live!
We're very excited about the new and improved Video Library in Sibme! The new Video Library is designed to be more interactive, easier to curate, and intended to provide a better viewing experience. In addition to new and improved functionality, we've also added two new features to Video Library videos that will revolutionize the way you interact with Videos in Sibme. Here's a highlight of the new features.
Categories and Subcategories 
You now have complete flexibility on how you categorize videos in your Video Library. Super Admins and Account Owners can create their own categories and subcategories, making it easier to personalize the way you organize the Video Library.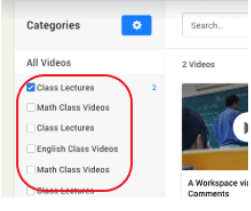 Create Categories and Subcategories in Video Library | Sibme Help Center
Cinema Mode 
Cinema Mode allows you to view videos in the Video Library at the full width of your screen. This is designed to make videos easier to watch and to give you a richer viewing experience.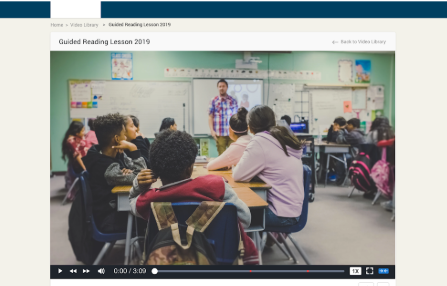 Cinema Mode in the Video Library | Sibme Help Center
Comments and Attachments 
You now have the option to create and reply to time-stamp, time-range, and whole-video comments on Videos in the Video Library. By Default, only Super Admins and Account Owners have permission to create comments and replies, but everyone will be able to read them, and use time-stamps to skip to relevant points in the video, just like every other video in Sibme.
Adding Comments and Tags | Sibme Help Center
Streamlined sharing to the Video Library 
We've streamlined the process for uploading and sharing a video to the Video Library so it's consistent across the Sibme platform.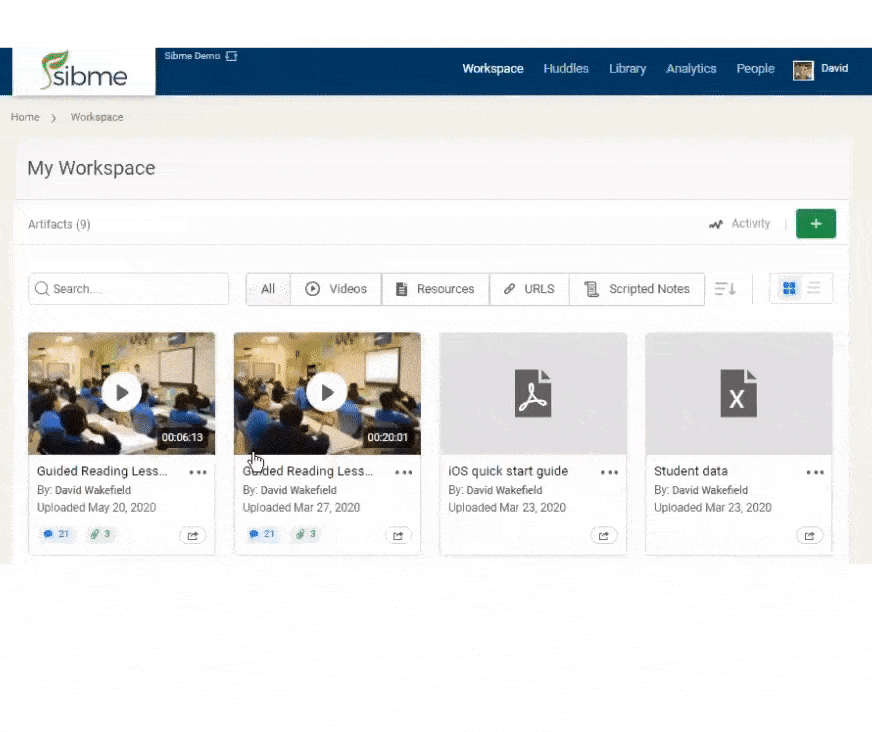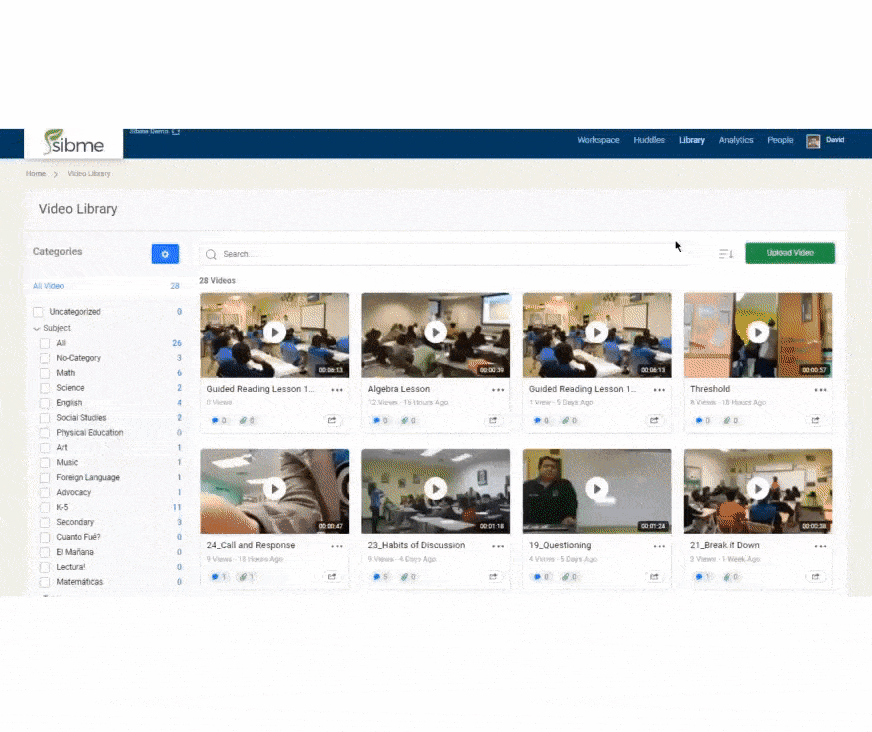 Upload, tag, organize, and add videos in Video Library | Sibme Help Center
Share Video Library Videos to Huddles and Workspace 
You can now share videos from the Video Library to Huddles or to your Workspace. Sharing the video creates a copy of the Video file and any associated comments (if selected). This is a great way to highlight certain Video Library videos with a select group of people and use them to have targeted conversations about best-practices. To share a video from the Video Library, simply click on the share button on the Thumbnail of the video, just like any other video in Sibme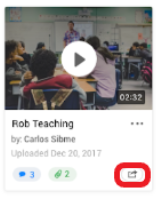 Transcriptions and Closed Captioning 
This is the new feature we're most excited about. Videos in your Video Library will now be available with audio-transcription and closed captioning. When you upload a video to the Video Library, it will automatically be transcribed and you will see a Transcription Tab in the video to view and edit the transcription (depending on your permissions).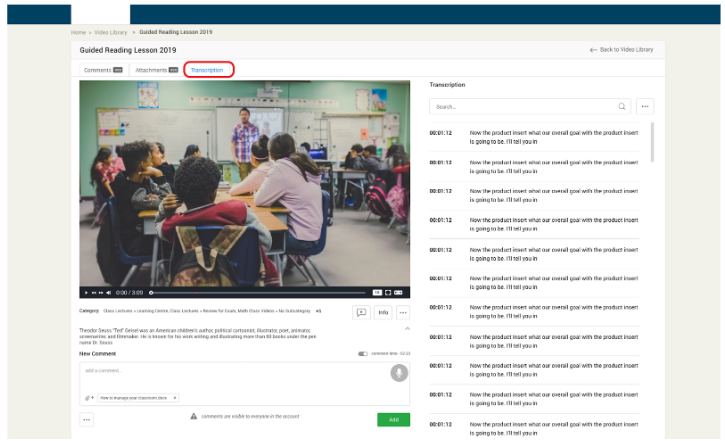 You can also enable the Closed Captioning icon to display transcribed text as closed captions on your video. 

Transcribing Videos | Sibme Help Center
https://help.sibme.com/en/collections/1512845-video-library
The Video Library is a great way to share best practices with your whole team, highlighting exemplars of excellence. Sibme's enhancements are designed to make it even easier to have conversations about these videos.