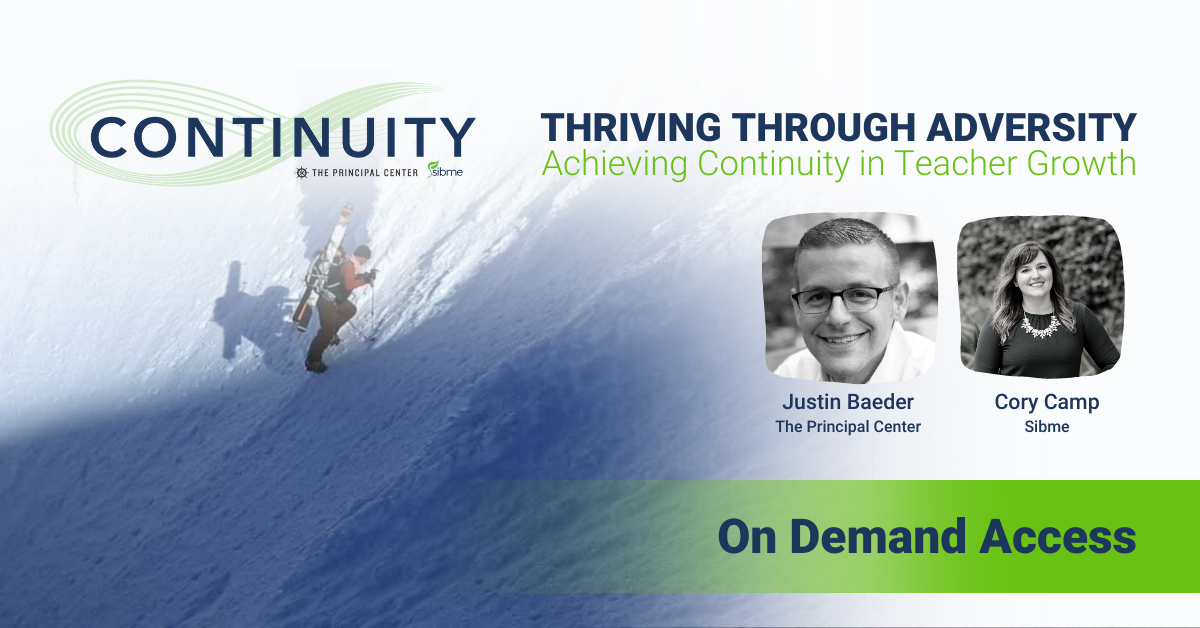 Get on-demand access to Thriving Through Adversity: Achieving Continuity in Teacher Growth with Dr. Justin Baeder and Cory Camp
Click here to watch on-demand
This webinar is available in the Sibme Learning Center. If you aren't already a Sibme user, you can sign up for a free account before enrolling to watch the webinar.
The coming school year will be full of new challenges and new opportunities. Educators around the world are facing the coming school year with many different emotions. In addition to the typical excitement for a coming school year, some educators are looking to the fall with some fear and uncertainty. 
This is where school leaders must act. In addition to meeting the needs of students and families, schools must also care for the needs of their teachers. One of these needs will be the desire to feel successful and as though teachers and students are making progress.
Dr. Justin Baeder from The Principal Center will join our own Cory Camp to discuss some easy and effective strategies educators can use to help teachers not just feel like they're surviving. Our collective goal is to help teachers and students thrive even in times of adversity. 
Justin and Cory will discuss
Ways to set school-wide, classroom, and individual targets that feel achievable and meaningful. 

Four different types of goals you can use, and which are the best kinds for the current environment.

How to use Sibme's new Goal-Setting feature to enroll every member of your team in setting these goals

and

tracking progress with concrete evidence.
This webinar is presented as a part of the Continuity Project, presented by The Principal Center and Sibme.
To learn more about the Continuity Project, click here.
Click here to watch on-demand
About the Presenters
Justin Baeder
Justin Baeder is Director of The Principal Center, where he helps school leaders build capacity for instructional leadership in their organizations. His online programs, including "The Instructional Leadership Challenge," and "The High-Performance Instructional Leadership Certification Program," have helped more than 10,000 school leaders in more than 50 countries make a habit of getting into classrooms and providing evidence-rich feedback for professional learning.
He is the author of Now We're Talking! 21 Days to High-Performance Instructional Leadership (published by Solution Tree), and speaks regularly at district, state, and national professional development events. He currently hosts a weekly podcast, Principal Center Radio, featuring interviews with education thought leaders, as well as a live weekly video program, the Instructional Leadership Show.
Dr. Baeder holds a PhD in educational leadership & policy from the University of Washington. Prior to starting The Principal Center, he served as a principal in Seattle Public Schools.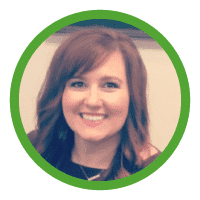 Cory Camp
Cory is an educator passionate about transforming education at all levels. As a teacher, Cory worked in inclusive and special education settings and found purpose in advocating for struggling learners and supporting fellow teachers to meet the needs of all learners. In her classroom, she used a blended approach to instruction and strove to find the best ways to leverage technology to meet learner needs and connect with families.
Since leaving the classroom to work at district, regional, state, and national levels, her purpose has become a mission to change the way we learn and collaborate as educators so we can make the changes necessary to best serve students. She has supported schools and organizations interested in transforming learning for both students and adults and, as Director of Professional Learning for Sibme–an online learning platform, she specializes in helping schools and organizations design and implement virtual, blended, and video-enhanced professional learning.
Click here to watch on-demand