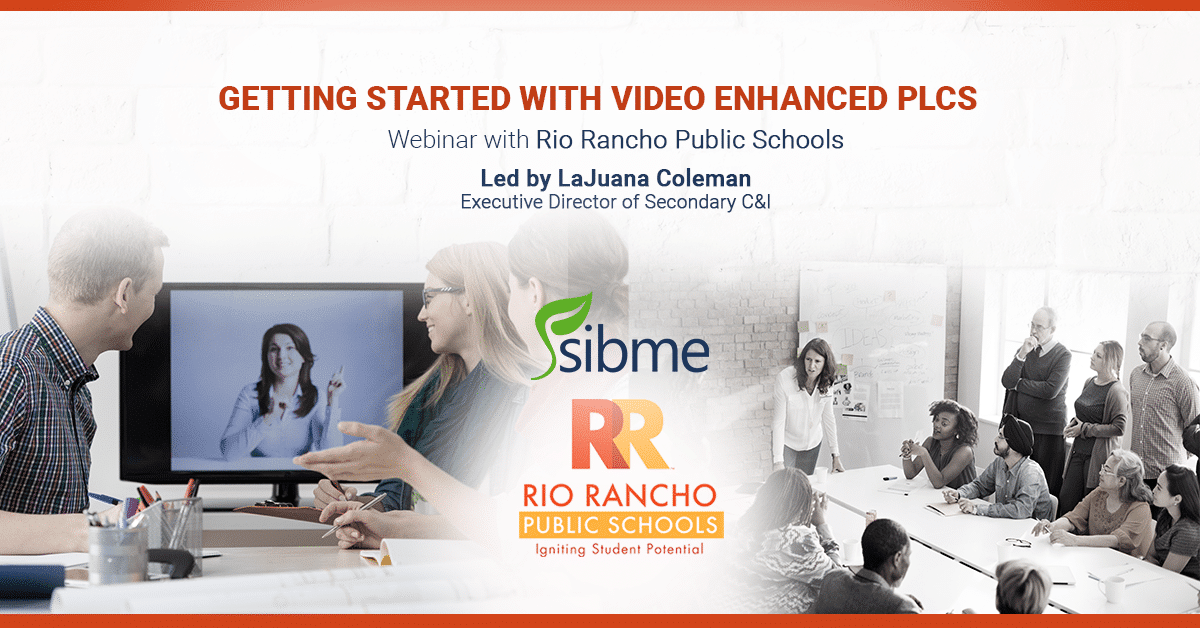 Put the C in your PLC
Get On-Demand Access to this webinar with teachers, coaches, and school leaders in Rio Rancho Public Schools (NM). Hear from teachers to learn how they have "humanized" their PLCs by increasing the frequency of interaction, having evidence-based conversations, and getting to interact as people (instead of just as professionals).
Watch Now
This webinar is available in the Sibme Learning Center. To access it, click on the link above and sign up for a free account. If you're already a member of the Sibme community, simply log into Sibme and click on the link.
Watch Now